The secret co-writer on Ringo Starr song 'Back Off Boogaloo'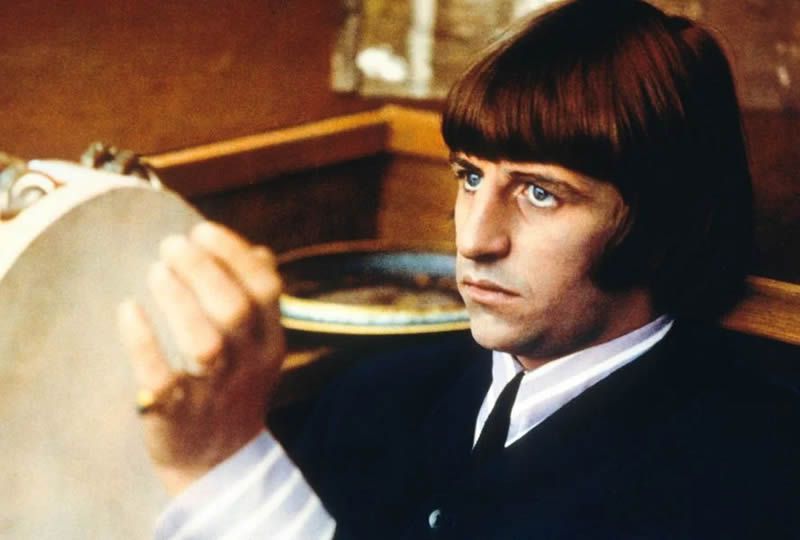 Whilst the other Beatles were striving for artistic identity in the tricky solo realm, dabbling into the mystic, misanthropic and mandolin, Ringo was belting out "Back off Boogaloo" about a hundred times and dancing round with Frankenstein in the video. It was a time of tumult and unrest, and even in his attempt to tackle the matter, he still remained the funny one.
It is a measure of Starr's wrongly maligned musicianship that he managed to still turn out a track that peaked at number two in Britain despite it being near novelty. However, it would seem that he had some help in that regard.
Many believe the track to be a swipe at Paul McCartney for focussing on making comments about his former Beatles bandmates in the press rather than concentrating on making records and giving people "something tasty." It celebrated Ringo's love of glam-rock, which manifested when he ended up directing the T.Rex documentary Born to Boogie. In capturing the in-your-face glam feel of the track, it would seem that the drummer was helped along immensely with George Harrison on production.
However, it wasn't merely production that George assisted with. Although the single was released back in 1972, it wasn't until 2017 that it would be revealed that George Harrison also co-wrote the track. In 2017, Ringo re-recorded the track for his album Give More Love. The liner notes for the album show, for the first time, that George Harrison received a secret co-writing credit for the song, a fact that had previously been undisclosed.
In many ways, it makes sense that the pair were creatively on the same page, having only returned from working together on Harrison's epic Concert for Bangladesh shows in the August of 1971. They returned back to London in September and recorded the track together, and if you're on board with how many interrupt the lyrics, they made their voice heard regarding Paul's comments. If that was the purpose of the song, then it's typical of Ringo and Harrison's playful ways that it came out so devoid of cynicism or disdain.